Welcome to a healthier, happier, pain-free you!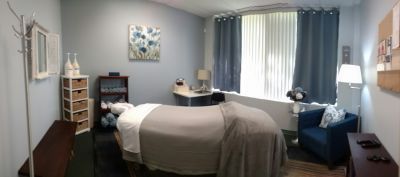 Established in May of 2016, LifeSong Therapeutic Massage, PLLC was created to meet clients' needs not only for relaxation, but for the genuine betterment of their health and wellness - body, mind, and soul. After having gotten experience working in both the medical and spa fields as a Licensed Massage Therapist, Pamela Morris, owner and operator of LifeSong, felt as if she would best serve those in need by striking out on her own, creating a customized therapeutic environment to share with a community of people that need personalized, professional massage treatments in an increasingly impersonal, corporate "sales" oriented wellness culture that values quantity over quality, and, subsequently, dysfunctional recidivism over long-term results. It's time for a change, and LifeSong Therapeutic Massage intends to provide just that.
CLICK THE LINK BELOW TO BOOK YOUR APPOINTMENT ONLINE!!
www.massagebook.com/biz/LifeSongTherapeuticMassage